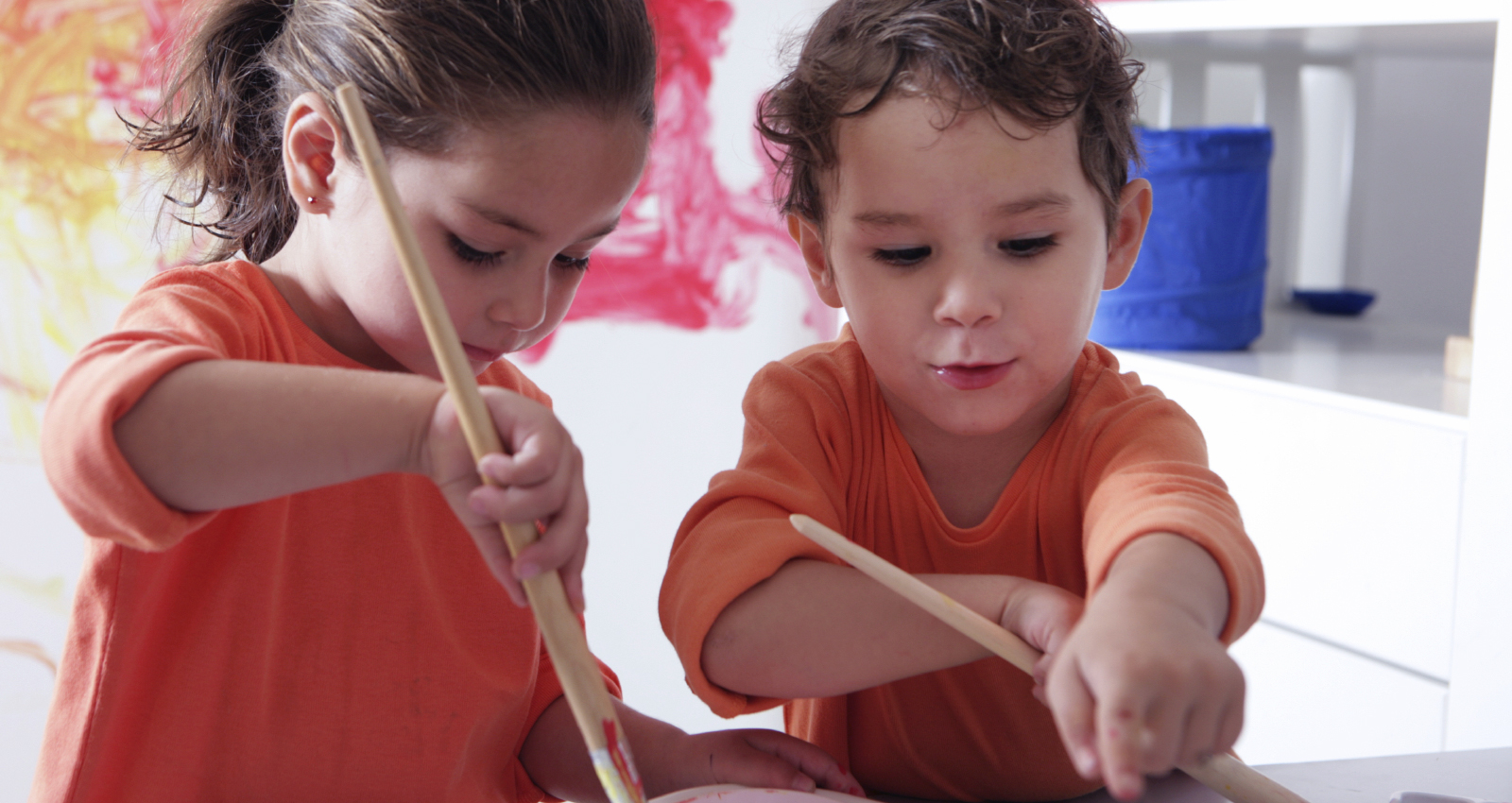 BILINGUAL PRESCHOOL AND KINDERGARTEN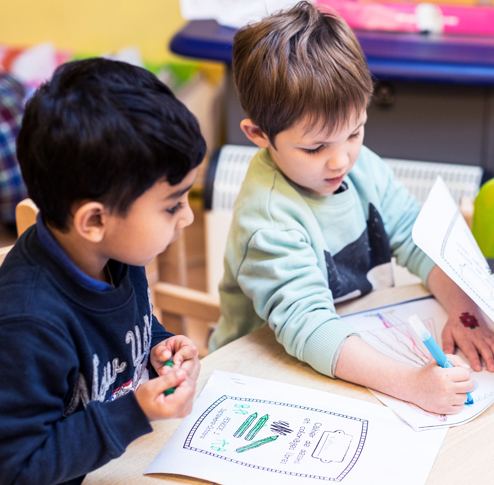 BISP offers a full Preschool and Kindergarten program, welcoming children as young as 3 years of age into our Nursery classes.
Children rapidly assimilate new languages through age 5. At this stage of learning development, the child can easily learn a second language and all of its phonetic and linguistic subtleties, especially when supported and immersed in a bilingual English-French educational program.
With English and French mother tongue teachers, the children acquire a native accent and speak with authentic language. Our program is truly bilingual in the sense that children spend half of the day learning in English and the other half of the day learning in French. Our English and French mother tongue teachers work and collaborate as a team to ensure that our two separate programs are coordinated and flow together, maximizing student learning. If you wish to learn more about the mechanisms of language learning in children and the benefits of bilingualism, we invite you to read our section entitled Bilingual School. There you will find clear and accurate information concerning the processes behind becoming bilingual and the advantages of bilingualism.
The Objectives of our Bilingual Preschool and Kindergarten Program
One of the objectives of our Bilingual Preschool and Kindergarten program is for the student to become bilingual. At the same time, all activities and learning opportunities are designed to stimulate each individual child's creativity while developing their self-confidence. Our bilingual approach has the children spending equal amounts of time with both their English- and French-speaking teachers in designated classrooms.
This approach allows the child to associate each language with a specific space and group of people. In this way both languages become a specific code which allows the child to integrate each environment and take on a specific linguistic identity. In this model, children become bilingual while benefitting from a dynamic and stimulating learning environment.
The Benefits of Bilinguilism
Fluency in both English and French.
Cognitive flexibility.
Conceptual flexibility.
Increased capacity for abstract and non-verbal reasoning.
Increased capacity for the construction of concepts.
Verbal intelligence.
Stronger creative thinking skills.
Increased communicative sensibility.
Increased capacity for problem solving.
Increased spatial perception.
Ease with mathematics.
International culture.
Classroom Environment in a Bilingual Preschool and Kindergarten Program
In our bilingual setting, children become proficient in both French and English while receiving the benefits of a sound academic program all while having fun in a pleasant classroom environment led by our experienced and attentive teachers. Our small size, whereby there are typically around twelve children per group, allows each child to find their place in the class while affording teachers the opportunity to adapt their teaching methods to the unique learning style and personality of each child.
Activities are carefully planned to stimulate the children's creativity and to foster self-confidence while allowing the children to bond as a group and develop a passion for learning.
Our school is multicultural with a student body representing over 30 countries from around the world and this makes for a unique learning environment. Effectively, our students learn about the world around them through their classroom interactions and friendships.