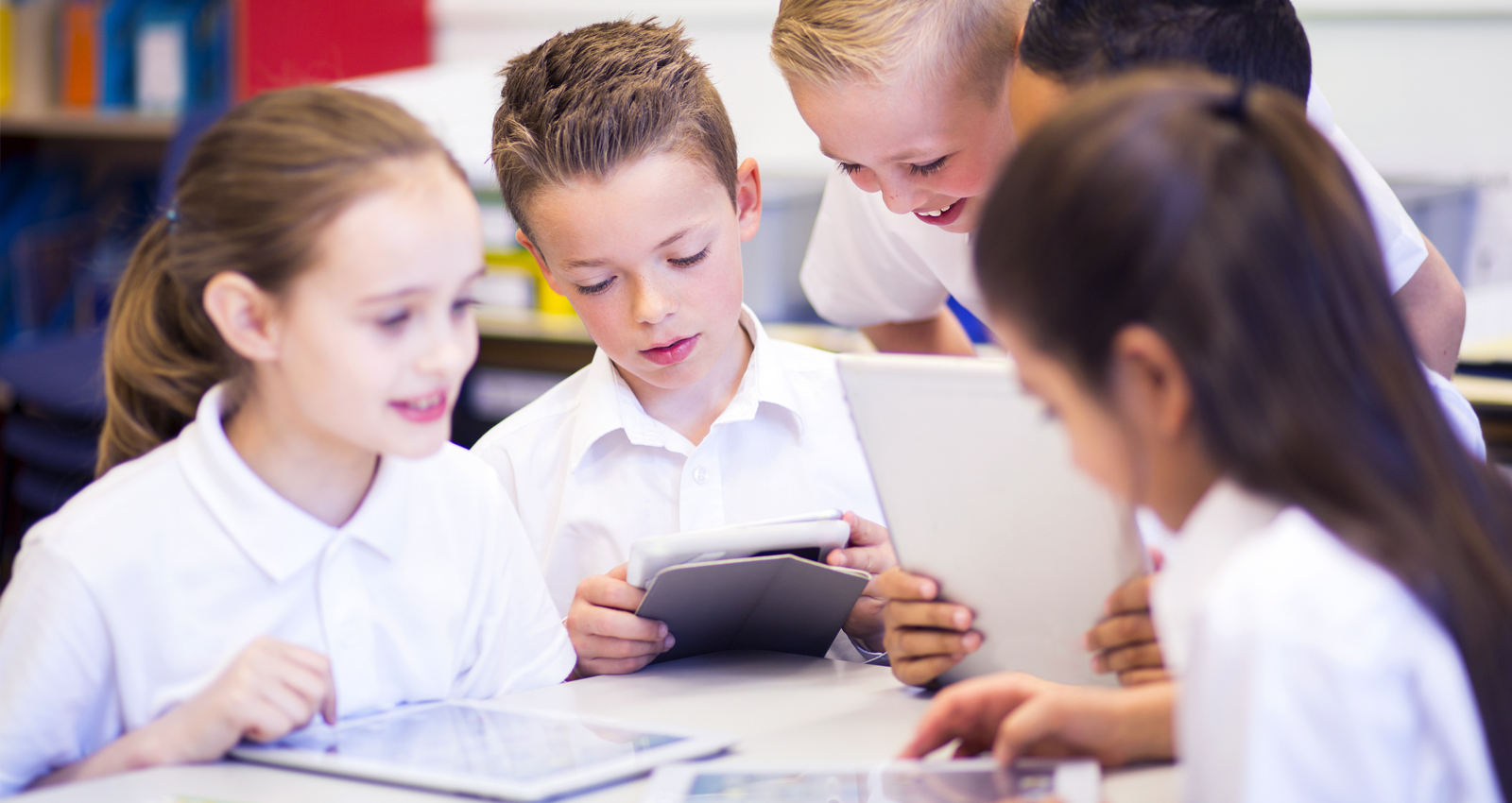 BILINGUAL PRIMARY SCHOOL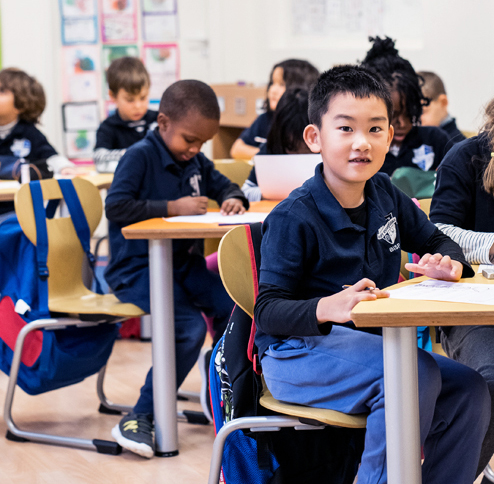 A natural continuation of our bilingual Preschool and Kindergarten program, BISP offers a full bilingual Primary program. The quality of the teaching in our bilingual classes is a crucial element to their success.
It is essential that all the basic foundations of learning are studied and mastered prior to moving on to a middle school program. A bilingual program allows for this learning to be enriched and extended through the act of learning in two distinct languages.
It is our objective that each child masters the basic foundations of learning in both French and English. For this to be possible, students spend half of their learning time with English mother tongue teachers and the other half with French mother tongue teachers. This balanced and well-coordinated approach allows for a truly international education.
To learn more about the mechanism of language learning in children and the benefits of bilingualism, we invite interested parents to consult our section on Bilingual Schools. There you will find clear and precise explanations on the learning process and its benefits.
The Objectives of our Bilingual Primary Program
Organized around a four-day school week, the students in our Primary School spend 50% of their time learning in English and 50% of their time learning in French. Classes are taught by native language speakers with all teachers teaching in their maternal tongue. French language teachers follow the French National Education Program for French language and literature, Math and History, Geography and Civilization.
BISP follows the Cambridge International Program for its English language component. English language teachers teach English language and literature, Math (this subject is delivered in both languages for a richer experience), and Science. The students learn in a fully immersive environment and this approach allows students to master the two languages and the respective contents of their programs.

It is essential to us that students learn and master the fundamentals in all the core subjects prior to moving on to middle school: and this within the framework of a bilingual model. At BISP it is the student who changes classrooms, moving from their "English-speaking world" to their "French-speaking world"; in this way the child learns both languages by associating them to specific spaces and groups of people. The child then comes to perceive each language as a sort of code that allows for integration into a specific environment. At the same time they are motivated to communicate in both languages as they wish to interact with their teachers and peers; in effect our model leaves them no choice: each child is obligated to speak in English during English instruction time and French during French instruction time and in this way the children become bilingual and biliterate.

Not only do our students learn from their teachers, they also learn from one another. Our international student body is made up of children from over 32 different countries. We consider this one of BISP's strong points as our students learn in a multicultural environment where they can learn more about geography and the world around them from their peers and friends. We celebrate this multiculturalism each and every day but we also have a special day in our calendar each spring where we celebrate "International Day" and get all of our families involved in sharing their cultures and customs.
Our special structure and international environment allow BISP to meet the following objectives with each and every one of its students:
Fluency in both English and French.
Cognitive flexibility.
Conceptual flexibility.
Increased capacity for abstract and non-verbal reasoning.
Increased capacity for the construction of concepts.
Verbal intelligence.
Stronger creative thinking skills.
Increased communicative sensibility.
Increased capacity for problem solving.
Increased spatial perception.
Ease with mathematics.
International culture.
Our school's core curriculum is also enriched with additional classes such as physical education, art, and computers. Children begin studying a third language beginning in the Fourth Grade and have a choice of either Chinese or Spanish.
Classroom and Learning Environment in our Bilingual Primary School
One of the principle advantages of a BISP education is the small class sizes that we offer. Classes are typically capped at around 12-15 students; students quickly find their place in the classroom and teachers are able to differentiate and adapt their teaching to the child's personality and learning style. Within the context of a bilingual education, this characteristic is vital as it allows teachers to easily observe students and provide further support or remedial work when necessary.
Here we will make further allusion to the multicultural nature of our classes where we welcome both students and teachers from diverse backgrounds. This international environment is a positive in itself as students communicate and forge friendships with people from other cultures. Students here are introduced to an open-mindedness that usually only comes from travelling abroad or from other life adventures. Our international environment affords students the opportunity to learn more than just another language.

If you wish to learn more about the mechanisms of language learning in children and the benefits of bilingualism, we invite you to read our section entitled Bilingual School. There you will find clear and accurate information concerning the processes behind becoming bilingual and the advantages of bilingualism.