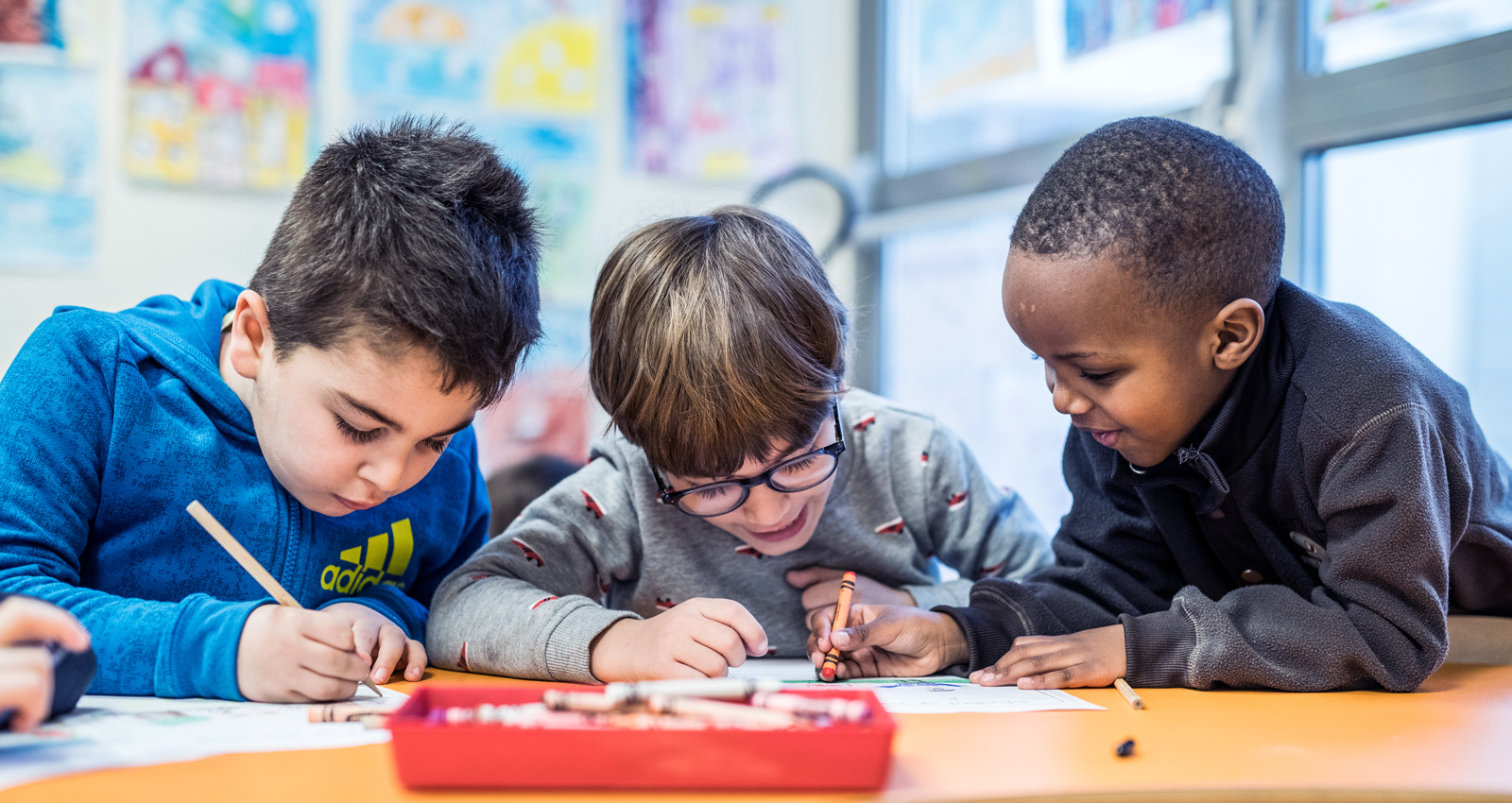 BISP VACATION CAMPS
BISP offers all its families the chance to further their child's English language skills during the vacation periods. These camps are available to students enrolled in our school as well as children who are not enrolled at BISP. The camps take place during the first week of the October, Winter, and Spring breaks, from Monday through Friday from 8:30 am to 4:00 pm. These camps are open to children from Nursery through to the 5th Grade.
What types of activities and workshops are organized for children during a BISP vacation camp?
All BISP vacation camps take place solely in English. Our qualified, English mother tongue teachers lead the camps, affording children a fully immersive experience in an English-speaking environment.
The intensive five-day rhythm allows children to make real progress with their English language skills, all while having fun.
Some examples of possible camp activities:
English language read alouds and story time.
Cooking workshops where we learn English kitchen vocabulary all while preparing something yummy!
Science workshops to help us discover the world around us.
Drama activities to target oral expression.
Arts and Crafts projects.
Games, free play, and indoor and outdoor recess.
Can children that already speak English well participate in the camps?
Absolutely. Children who already have a good command of the English language or are bilingual are welcome. There is always room to learn and improve, especially since a child's familiarity with and knowledge of a language is rarely complete at that age. Furthermore, the camps are laid-back and fun and participants have a chance to form friendships with other children who speak English, reinforcing their language skills in the process.
Children are grouped according to their age for these effective, fun-filled and communicative sessions. There are usually about twelve students per group and this small group size allows the child to exchange frequently with the teacher as well as participate fully in group discussions and activities in English. Even if your child does not speak English or attends another school, they are welcome! If you would like further information about our camps, please fill out the online enrollment form below.