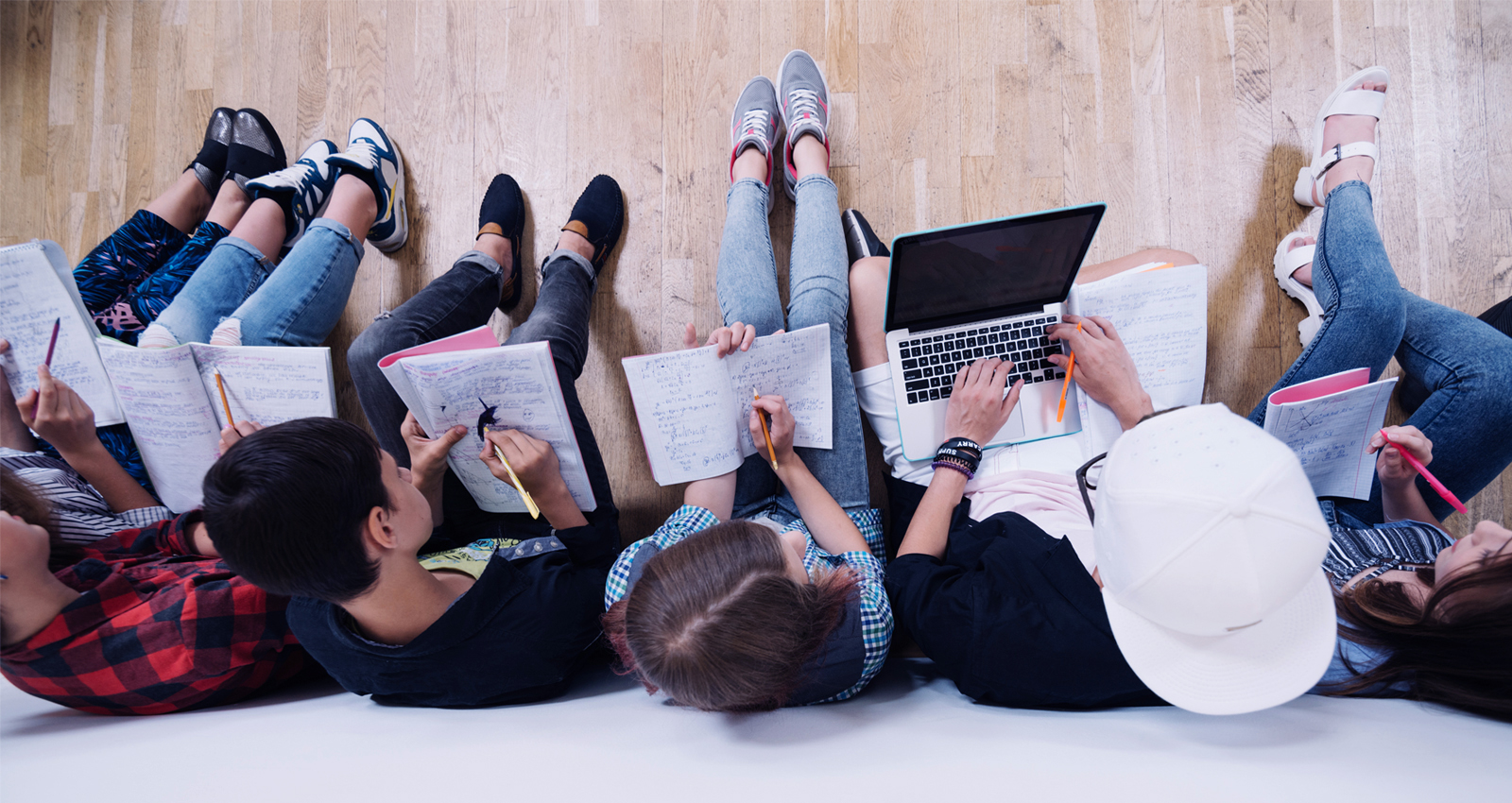 BISP MIDDLE SCHOOL
Middle school is a crucial stage in a child's academic pathway, it is a time when students are becoming more serious and devoted to their academic work and are beginning to decide what academic and professional avenues match their interests. A successful middle school education is a key stage in a student's professional and personal development.
The Pedagogical Goals of our Program
Our Middle School program has been tailor-designed to inspire, motivate and address the current and future academic needs of our bilingual students in the 21st century.
English Language and Literature
Students will follow the Cambridge International Syllabus as they work towards becoming more proficient and effective readers and writers in the English language. Students will delve into a variety of texts, both poetry and prose, discussing literary devices and language used, and in the process will learn more about themselves and the human condition. Our goal is to foster a love of reading and a fondness for great literature and to then use our literary knowledge and mastery of English grammar to become strong writers. Being an effective communicator is a valuable skill as is being able to read any and all types of texts and glean knowledge from them, and this is precisely what we strive for at BISP.
French Language and Literature
Our Middle School French Language and Literature program strives to provide our students with the language and writing skills they will need as they move on to high school and more specialized courses. This is the time to master the grammatic structures introduced in the first two years of Cycle 3. With abundant reading and writing practice in accordance with French National Education standards, students will learn to effectively interpret and understand a variety of texts and to use effective and precise language in their speaking and writing.
History and Geography
A thorough study of history and our human relationship with time and space is a crucial component of making sense of the world to which we belong. A part of the French language curriculum, students will learn about the ancient civilizations that have shaped our world, continuing across the centuries to modern day events. Important dates will be learned and discussed, but a strong focus will be placed on the why behind the events; how they affected the people that experienced them, and how these historic events continue to shape our modern world. As a participant in our global world and international school community, a strong understanding of geography and the peoples who inhabit the world's spaces is crucial. With the environment in mind, students will come to better understand how human beings modify and impact the planet.
Math
With Math being such an essential subject, students have math periods in both French and English. This provides students with the opportunity to see and analyze the differences between the Anglo-Saxon and French approach to solving problems and numeracy. Students follow the Cambridge International Syllabus in English and the French National System in French.
Class time is devoted to going beyond the basics; once fundamental skills have been mastered, students are encouraged to solve increasingly difficult problems which combine several skill sets and require strong analytical skills. Our teachers are trained to incorporate real-life applications and to support students in understanding how math is used and necessary in our everyday life.
Science
At BISP we take a very-hands on approach to science. Students learn through experimentation and manipulation. Taught in English, teachers follow the Cambridge International Syllabus which inspires curiosity and ask that the students apply the Scientific Method in their approach and learnings. Teachers actively connect what is being taught in class with what is going on in the world around us, encouraging discussion on how science helps us to live better as well as how science can be used improperly. Students complete units of study which cover all the scientific fields (biology, chemistry, and physics) as well as focus on tips for healthy living such as eating right and getting plenty of sleep and exercise.

Music, Theatre, Visual Arts
BISP's academic mission is to address the whole student. No education is complete without a focus on the arts. Students have several periods per week where they have music classes, participate in dramatic interpretations and study artists and artistic movements and try their hand at being creative.
Bilingualism
One of the principle tenets of a BISP education is our bilingualism. The week is split evenly between French and English and all our students are biliterate or in the process of becoming so. This shapes their identity and how they live and think. Students shift effortlessly between the two languages but also come to realize that the languages are part of a greater cultural sphere and that which language they use at specific times and how they express themselves in that language is a part of it. Our teachers are native speakers of their respective language and only use that language during the school day, modelling proper speech patterns and pronunciation. Students are expected to solely speak the language of instruction while in their classes, but are free to express themselves in either French or English during lunch and recess.

Field trips
An integral part of a BISP education is taking advantage of living in Paris and visiting sites and attending events throughout the city. A high point of the year is the annual Bonding Trip each October where all Middle School students will go on a four-day trip each year. The objective of the Bonding Trip is to foster and encourage friendships among the students. By spending four full days together, they develop a unique appreciation of their peers as they live new adventures and create memories together.

Our Middle School Environment
Here at BISP our classes are multicultural as we welcome students and teachers from diverse backgrounds. This international environment serves as another learning opportunity for the students as they learn about the world around them as they forge bonds and create friendships with people from other cultures.
These relationships allow our students to reap the benefits usually associated with travel as they become more open-minded and understanding of others that may be different from them – all without leaving the classroom!