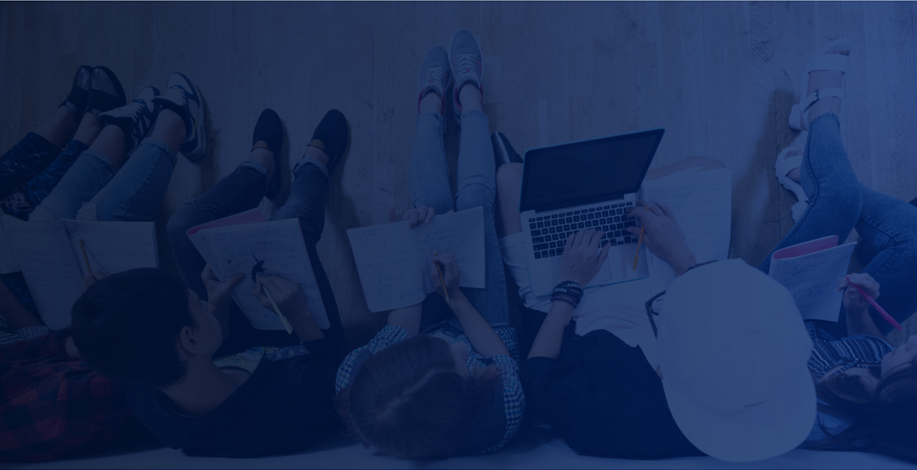 BILINGUAL MIDDLE AND SECONDARY SCHOOL PARIS
Why you should consider choosing to educate your middle school aged child in a bilingual secondary international school in France.
We welcome students from
11 to 14 years of age.
Our small class sizes average between
12 and 15 students.
We offer a full five-day school week,
including Wednesdays

.
Our professional and experienced team of teachers teach in their
native tongue: French

or

English

.
Each and every student

benefits from weekly feedback and monitoring.
Enroll your child in a bilingual middle school in Paris.
Our Academic Program
Conceived for students from 11 to 14 years of age, BISP's academic program combines the strong points of the French National Education curriculum for the French language component and the Cambridge International curriculum for the English language component. Middle Schools are a crucial stage in a student's life as they go from being children in primary school to adolescents in secondary school.
What a typical day in the BISP Middle School looks like
Middle Schools are a crucial stage in a child's academic journey. This is an essential time in a student's life where they become more serious and begin investing more fully in their academic activities all while beginning to prepare for their academic and professional futures. Being successful during this stage is a determining factor in a child's future personal and professional life.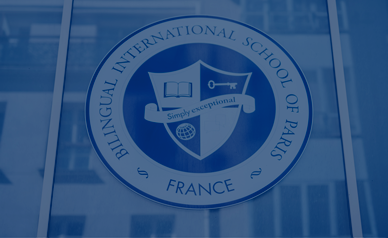 8h30-8h45

Arrivals and settling in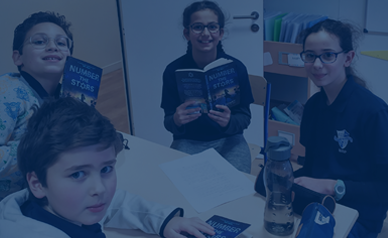 8h45-9h35

English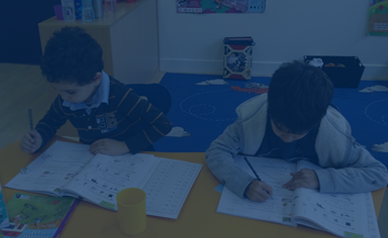 9h35-10h25

Math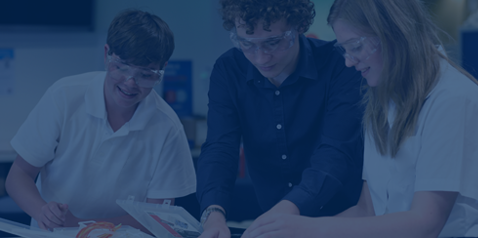 10h25-11h15

Science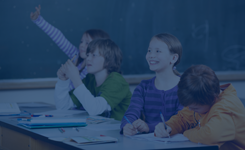 11h15-12h05

Spanish or English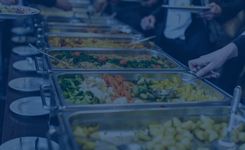 12h05-12h55

Lunch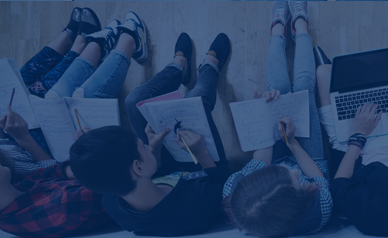 12h55-13h30

Electives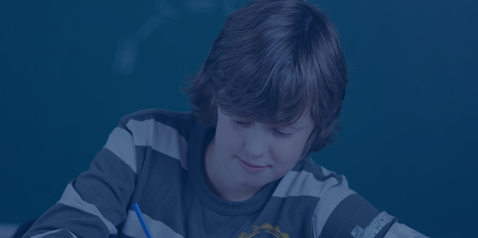 13h30-14h20

French Language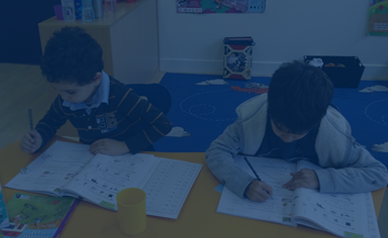 14h20-15h10

Math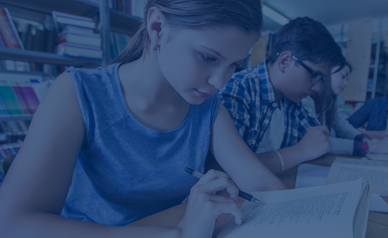 15h10-16h

History and Geography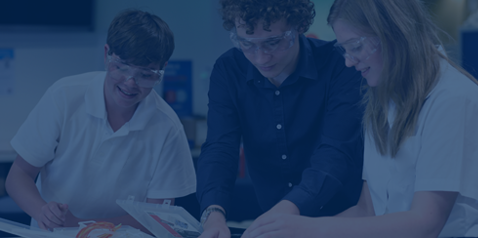 16h-16h45

Science (in French)
Personalized feedback and monitoring for each child
At BISP we are proud to have an international team of French and English Mother Tongue teachers who are passionate about their craft. Our bilingual curriculum combines the Cambridge International Program with the best elements of the French National Education program and allows us to deliver a top-notch international curriculum to our learners.

One of BISP's strong points is the feedback and monitoring we provide for your child. At BISP we are fully invested in your child's academic success and emotional well-being. This adolescent phase can be a very delicate time period and it is important that each student be closely monitored and supervised and that our pedagogical team, who see your child every day, shares their observations with you.

We have four types of feedback and monitoring in place:
1. Weekly feedback and advisory
One period per week is set aside where students discuss and approach different personal and emotional subjects with their teacher.
2. Regular meetings with the parents
Regular meetings are scheduled with the parents to discuss how a student is progressing in each subject and identify any possible areas of improvement.
3. A meeting with the school counsellor each semester
Each semester the school counsellor will meet with the student's parents. These meetings serve to ensure that the children are meeting their educational and academic goals.
4. Weekly grade reports
A weekly report provides visibility on the student's progress.
During their weekly advisory period, the students will discuss the following points:
1. Reflection and self-discovery
The first few periods of advisory will support the students as they focus on self-reflection and discovery. Most importantly, the students will try to find an answer to the following question: how do you take a moment to think about your choices and your actions and what defines us as individuals? Knowing who they are and what they hold important is going to help them make good decisions and feel confident about the choices they make. Developing strong time management and organizational skills will be an essential element of this program.
2. What is my role in the community?
Advisory sessions will also help each child define their specific role in the community, an important step in establishing what their responsibilities are as a global citizen. The children will take a pragmatic approach to defining actual steps that they can take towards playing a positive role in their community.





3. Goal-setting
Advisory sessions will also support students in setting attainable goals and learning how to hold oneself accountable in reaching them. Students will begin the process by identifying and defining what they hold important. Next, we will encourage them to project themselves into the future by thinking about who and what they would like to become and where. Whether it be in regard to their studies, sports, hobbies, or any element of their daily lives. Once the students have identified areas where they would like to improve or grow stronger, they will set goals. Next, the learners will identify measurable steps that can be taken to move them closer to attaining these goals. The last steps to this process will include attributing a time frame to reaching these goals and learning to self-assess the progress made in reaching them.
4. Being a good friend and being respectful to others
Being able to identify what makes a good friend and knowing how to be a good friend to others is essential in an adolescent's life. The Middle School years can be challenging for children. Their bodies are evolving and they are beginning to look at themselves and their peers in a different light. It is essential that students think about what types of behaviors are appropriate and inappropriate as they interact with their peers. Advisory sessions are meant to facilitate positive communication which will challenge the children to think about how they treat one another. Fostering healthy relationships is key to having a positive classroom and school environment. Respect will be an important theme in these sessions: respecting others and having self-respect; a key component to making positive decisions in life.
Our program's academic goals
Our Paris middle school educational program has been especially conceived to inspire, motivate, and respond to the current and future academic needs of our bilingual students in the 21st century.
English Language and Literature
Mastery of oral and written English -
Curriculum is delivered by a native English speaker -
General Anglophone culture is presented and explained
BISP is an accredited Cambridge International school. The Cambridge English Language and Literature program allows students to master the necessary elements of academic English. At the same time, students study a variety of texts (including both poetry and prose) and discuss the writing styles and language used. Studying great works of literature allows the student to learn more about themselves and the human condition. Our goal is to promote a passion for reading, especially great works of literature, and have the students reading as much as possible. Writing exercises and assignments will support the learners in applying their newfound knowledge and perfecting their grammar. Being an effective communicator is an essential life skill as is being about to read a text and glean it for important information. These communication objectives guide our teaching at BISP.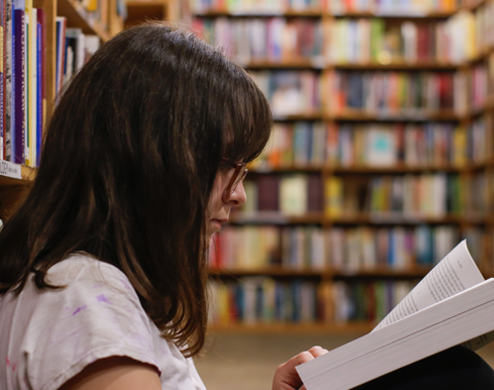 French Language and Literature
Mastery of oral and written French -
Curriculum is delivered by a native French speaker -
General French culture is presented and explained
The objective of our Middle School French language and literature section is to support our students in mastering oral and written French and all the skills necessary to continue at the high school level (french lycée). This is a crucial phase where the student must master the grammatical structures introduced during the first two years of Cycle 3 in National Education system of France. Students will learn to successfully interpret and understand a large variety of texts through the study of authentic literature while improving their writing skills through meaningful and interesting assignments. Students will learn to effectively communicate in French and use precise and accurate language when speaking and in their writing.
History and Geography
Fosters the development of critical thinking skills -
Increased knowledge of general culture -
Improved memorization skills
A rigorous study of history and human relationships across time and space is an essential element to understanding the universe in which we live and is an important component of the French language lessons. Students will study the ancient civilizations which influenced our world and will then study landmark historical events through to our current era. Important dates will be learned and discussed, but then the learner will be challenged to go beyond these dates and try to understand the why: how did these events affect the people who lived them and how do they continue to affect our modern world? As global citizens and students in an international school, it is absolutely essential that BISP students have sound geographical knowledge and are acquainted with the peoples and cultures which make up our planet. With an eye on the environment and the challenges involved in keeping our planet healthy and green, students will come to a better understanding of the environmental impact that humans have on our planet and what we can do to reduce our footprint.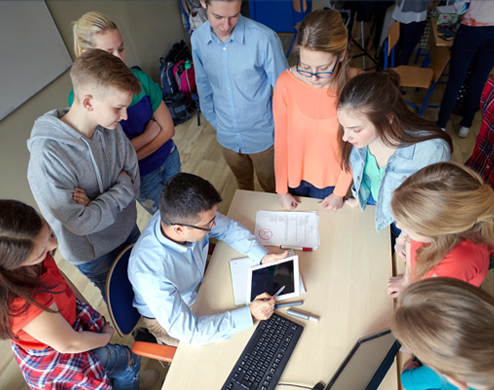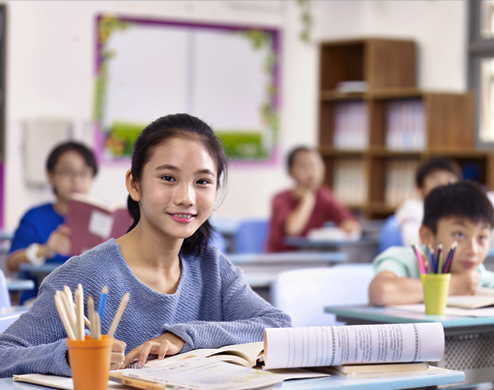 Mathematics
Advanced problem solving -
Increased ability to concentrate -
Mastery of geometric thinking
As Math is a key subject, students will have weekly math lessons in both French and English. In this way the students will be afforded the opportunity to observe and analyze the differences between the French and Anglo-Saxon approaches. Even though both approaches end up with the same answer, the thought processes and approaches can be very different. We follow the Cambridge International program for Math in English and our French Math program is based on the National Education program of France. Once the basic skills have been mastered, students will use class time to study more complex concepts and solve multi-step problems where you need to use various math skills and apply analytical reasoning. Our math teachers will support the students in coming to an understanding of the importance of math in our everyday lives as they help students make the connection between what is taught and learned in classed and their real world applications.
Science
Using the scientific method -
Study of the human body -
Fundamentals of physics and chemistry
At BISP we take a hands-on approach to science. With a dedicated science lab and experienced science teachers, we have made a firm commitment to ensuring our students receive a quality science education. BISP students apply the scientific method as they participate in scripted experiments. Science is taught in English and the teachers follow the Cambridge International program which is designed to drive curiosity as students learn and work just as real scientists do. Our teachers actively establish a link between what is taught in class and what takes place in the world around us. Classrooms discussions reinforce real world applications of science and challenge students to think about how scientific discoveries allow us to live better lives while also questioning how science can have a negative impact on our lives. Students will gain a solid understanding of the three principal scientific domains (biology, chemistry, and physics) through their classroom study and will also learn more about eating healthfully and the importance of engaging in physical exercise and getting enough sleep each night.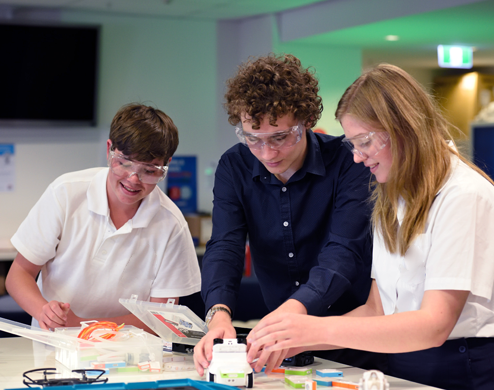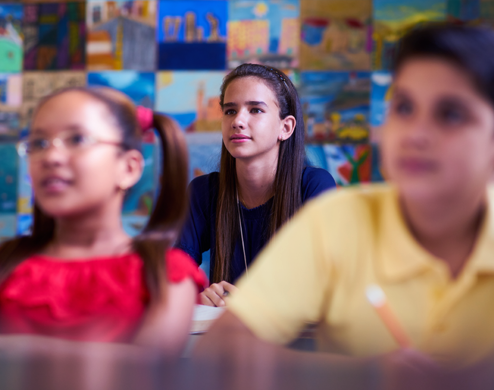 Bilingualism
Mastery of written and spoken French and English -
Classes are taught by native French and English speakers -
General French and Anglo-Saxon culture is presented and explained
One of the pillars of the BISP academic program is bilingualism. The school week is equally divided into French and English language instruction. Our students are both biliterate and bilingual or well on their way to becoming so. This becomes an important element when the learner is constructing their identity and their way of living and thinking. Our students go back and forth between the two languages effortlessly, depending on context and their audience, and grow to understand that each language belongs to a specific cultural sphere that is much more vast than the language itself. Our teachers solely teach in their native tongue, whether it be French or English. While at school, they only teach and speak in their mother tongue as part of our immersive approach and in this way the students hear the correct pronunciation of words and authentic language. In turn, students are expected to speak in the language of instruction during class hours. They are free to speak either language during lunch and breaktimes.
Field trips
Build group cohesion -
Different approach to learning -
An integral part of the BISP academic educational program, students participate in field trips around Paris and in France as well as in foreign countries. A culminating point in the school year includes participating in Discovery Week each year when all the middle school students go on a multi-day field trip. The objective of this week is to promote and encourage friendships among the students. After spending time together on these trips, the students know each other better and appreciate one another more after participating in activities and building memories together.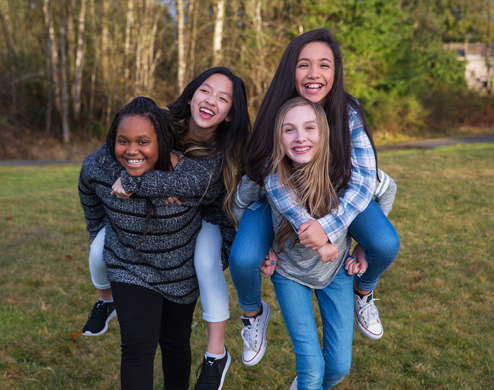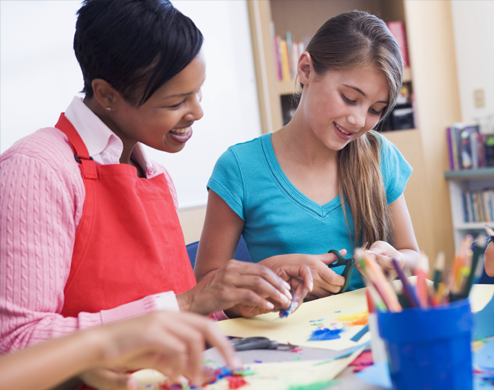 Music, drama, and visual arts
Empowers the student to discover new interests -
Learn to think like an artist -
Makes discovering new challenges fun -
Learn to express your ideas
BISP's academic mission is to afford each student the opportunity to fully discover their talents. No school educational program is complete without a fine arts curriculum. BISP students have music and drama lessons each week.
Information Technology
Understanding of the digital world -
Learn to use digital tools -
Introduction to online safety
Children today are growing up in an increasingly digitalized world. It is essential that middle school students (an age when children are the most vulnerable on the web) receive guidance as they learn to use and explore the Internet. Our information technology courses support students in coming to understand what it means to be part of an interconnected world so that they can make good choices with regard to online content. These IT courses also give learners the opportunity to discover the technologies of the future. Another essential element of the curriculum is online security. With this course the learners learn how to connect to the Internet while staying safe at all times.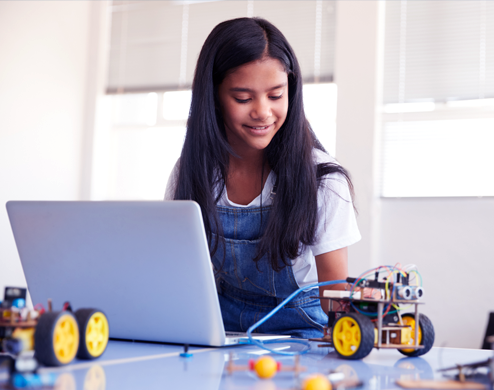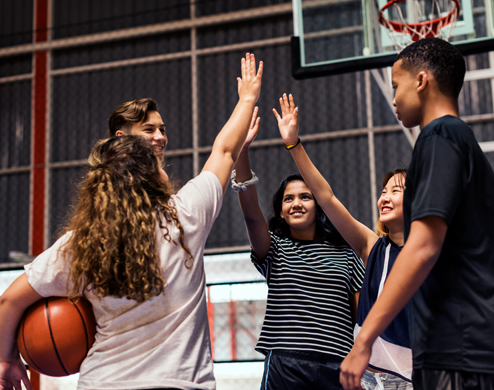 Physical Education
Improved balance and coordination -
Healthy lifestyle -
Promote well-being
Participating in sports is essential for students who are moving into the adolescent phase. Participation helps them to understand how their body is evolving while improving body movement. Physical activity is also an essential part of a healthy lifestyle. Sports build self-confidence and promotes the understanding of concepts, rules, techniques and strategies whether the child is playing alone or on a team. We have a designated physical education teacher at BISP who introduces the students to a multitude of sports. Students travel offsite to a sports complex with both indoor and outdoor spaces so that students can participate, rain or shine.

The school environment in the BISP Middle School
At BISP we accept students from all over the world and our teachers come from a multitude of countries; our classes in Paris are definitely multicultural! This international environment affords students the occasion to learn even more about the world around them as they build friendships with students coming from various cultures.
These relationships allow our student to live out new experiences which are usually reserved for trips abroad. Without ever leaving the classroom, here in France, students develop a spirit of open-mindedness and learn to accept others, whatever their background.
For continuous improvement, this site uses cookies from Google Analytics.